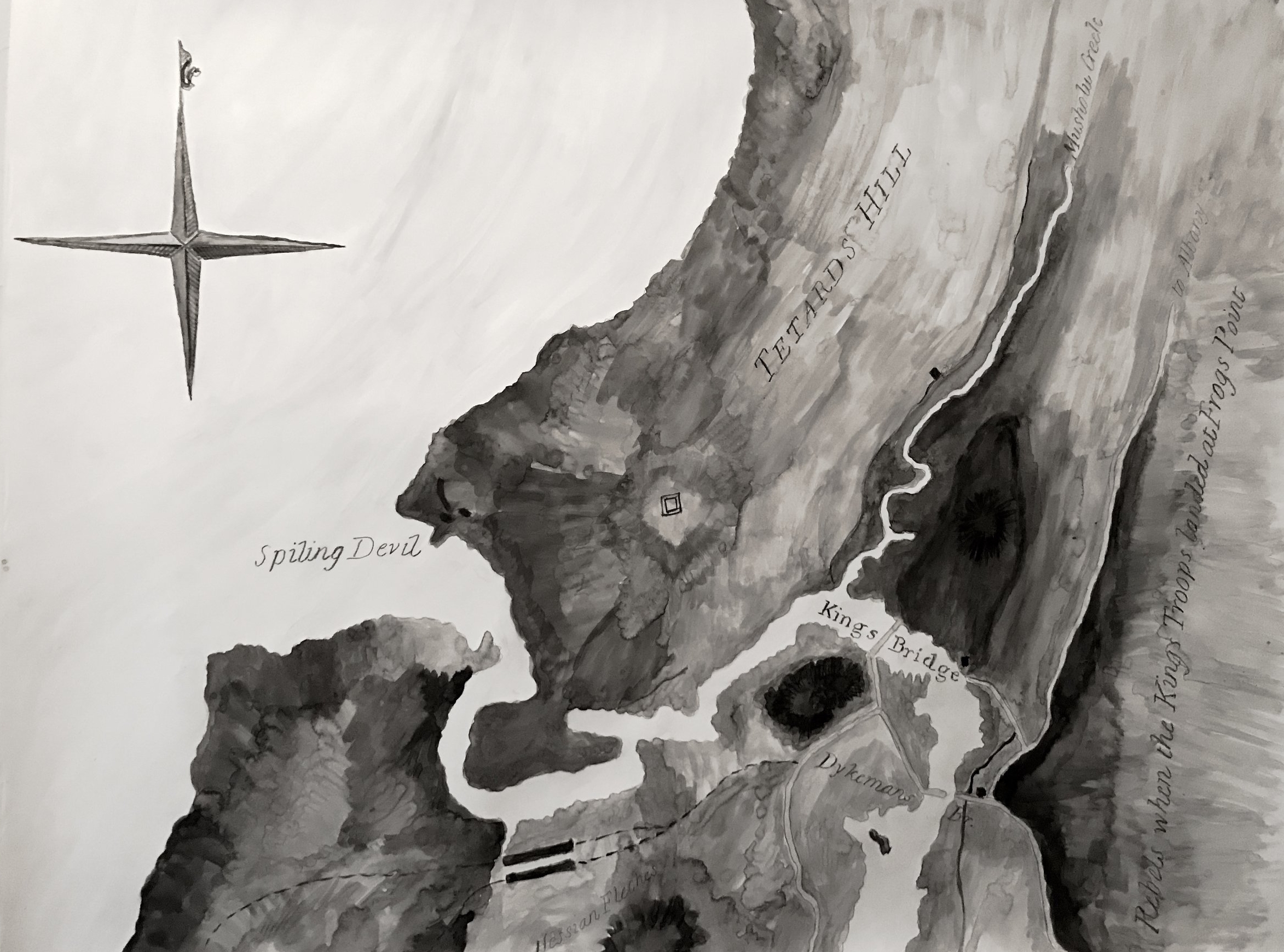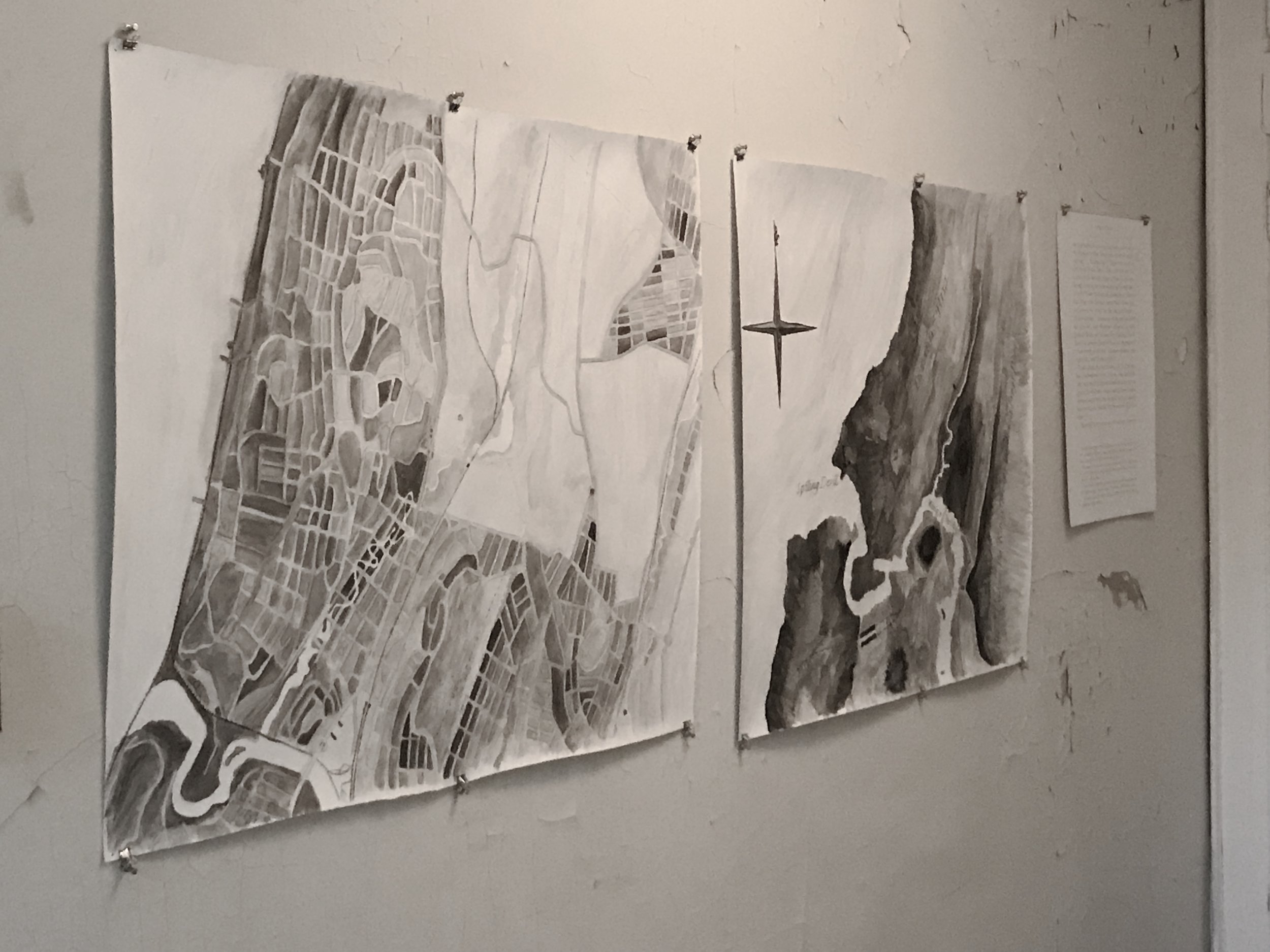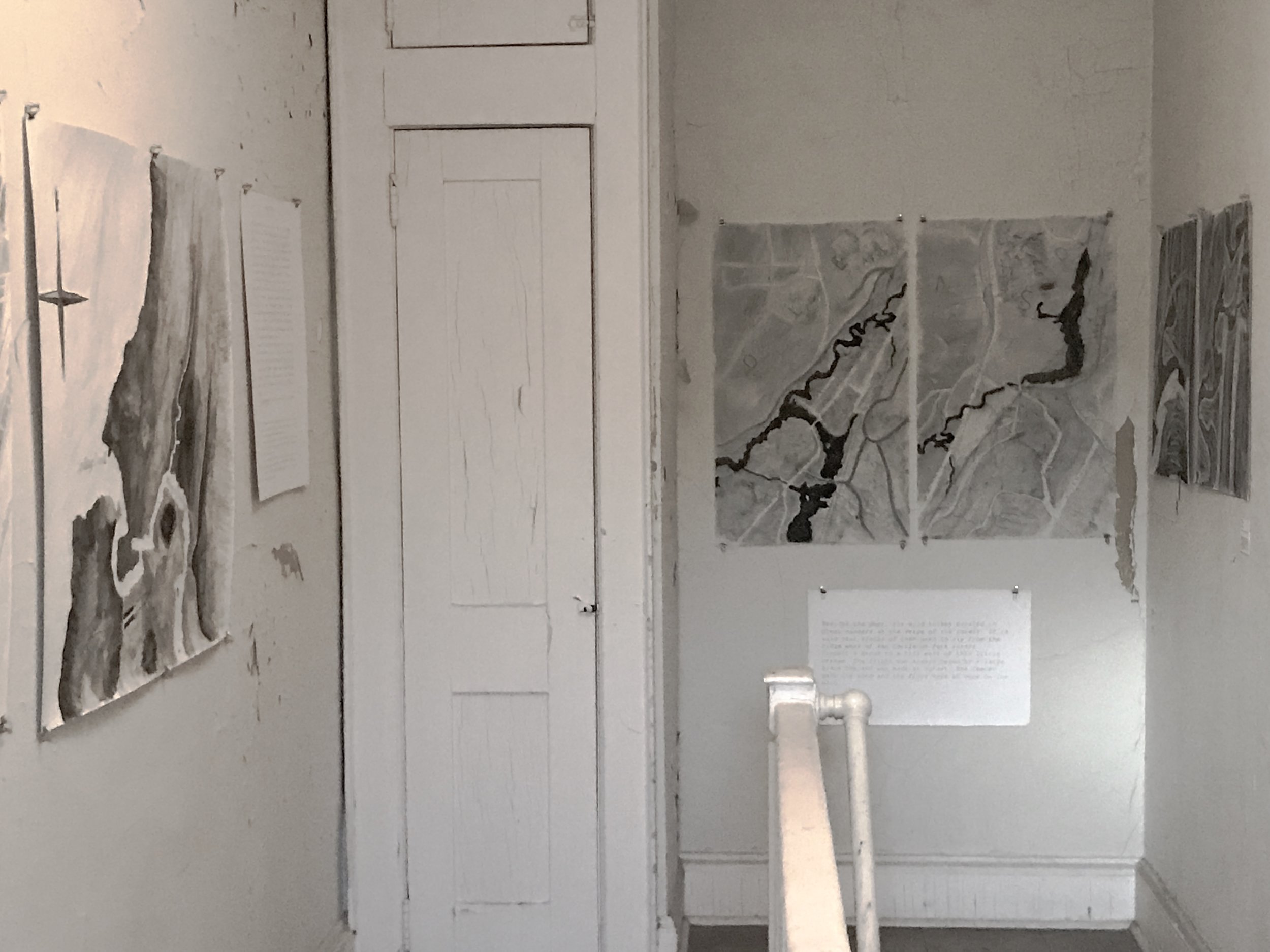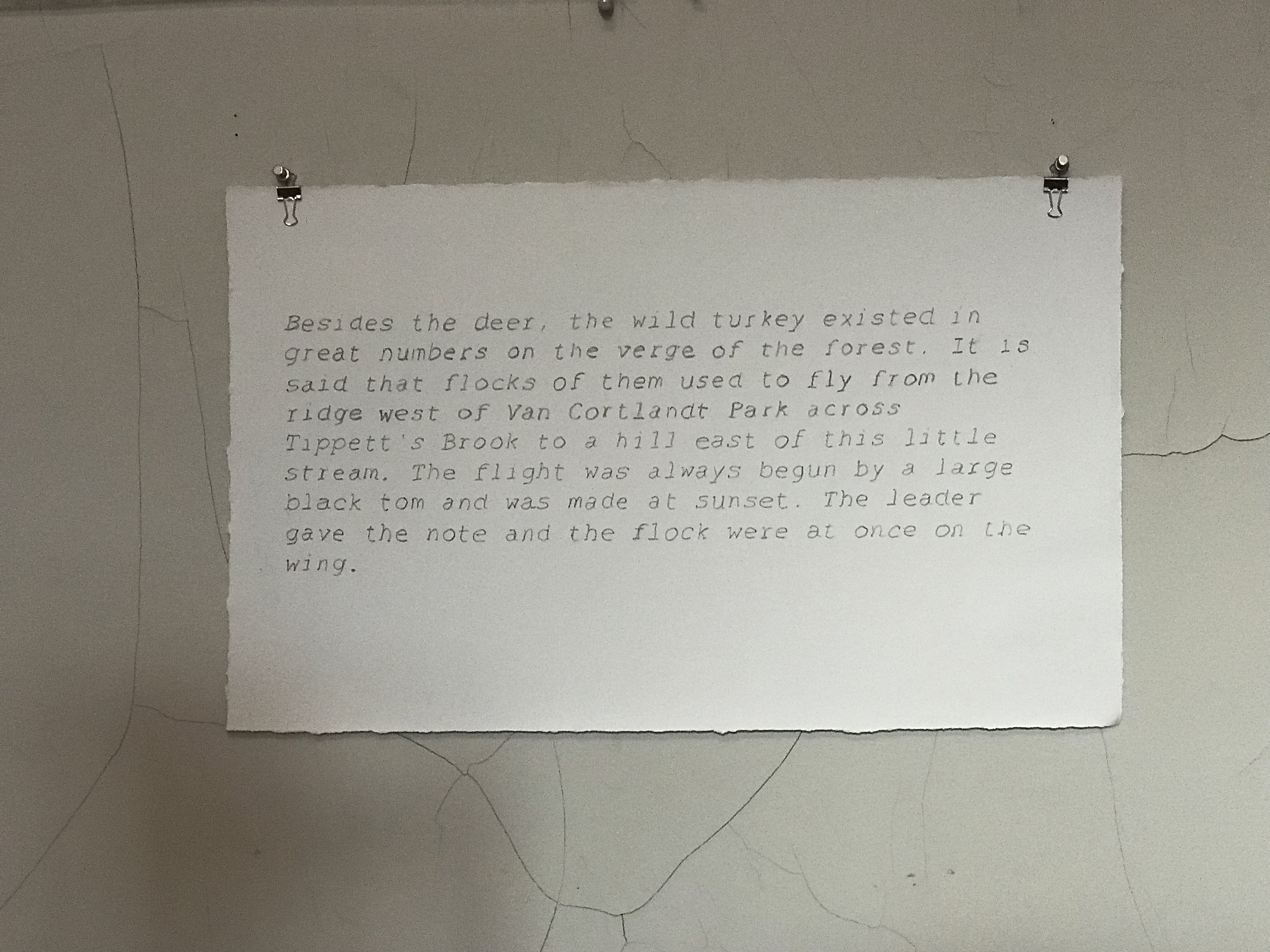 Mosholu
2018
Graphite and Charcoal on Film
20 x 30 inches
This series of drawings were created during a 2018 Works on Water Residency on Governors Island.
Using historical maps as a reference, I created drawings of Tibbetts Brook in the Bronx, a waterway which has been directed underground, renamed and rerouted over time. With this work, I pose a series of questions: How does a city whose landscape is in flux, affect the identity of its residents? What is the relationship of urban dwellers to water in poorer neighborhoods versus those in affluent ones? Who is granted access?
Mosholu will expand to include a walk that traces the brook, as well as video and an artist's book.
2018
Graphite and Charcoal on Film
20 x 30 inches
2019
Ink on Film
20 x 30 inches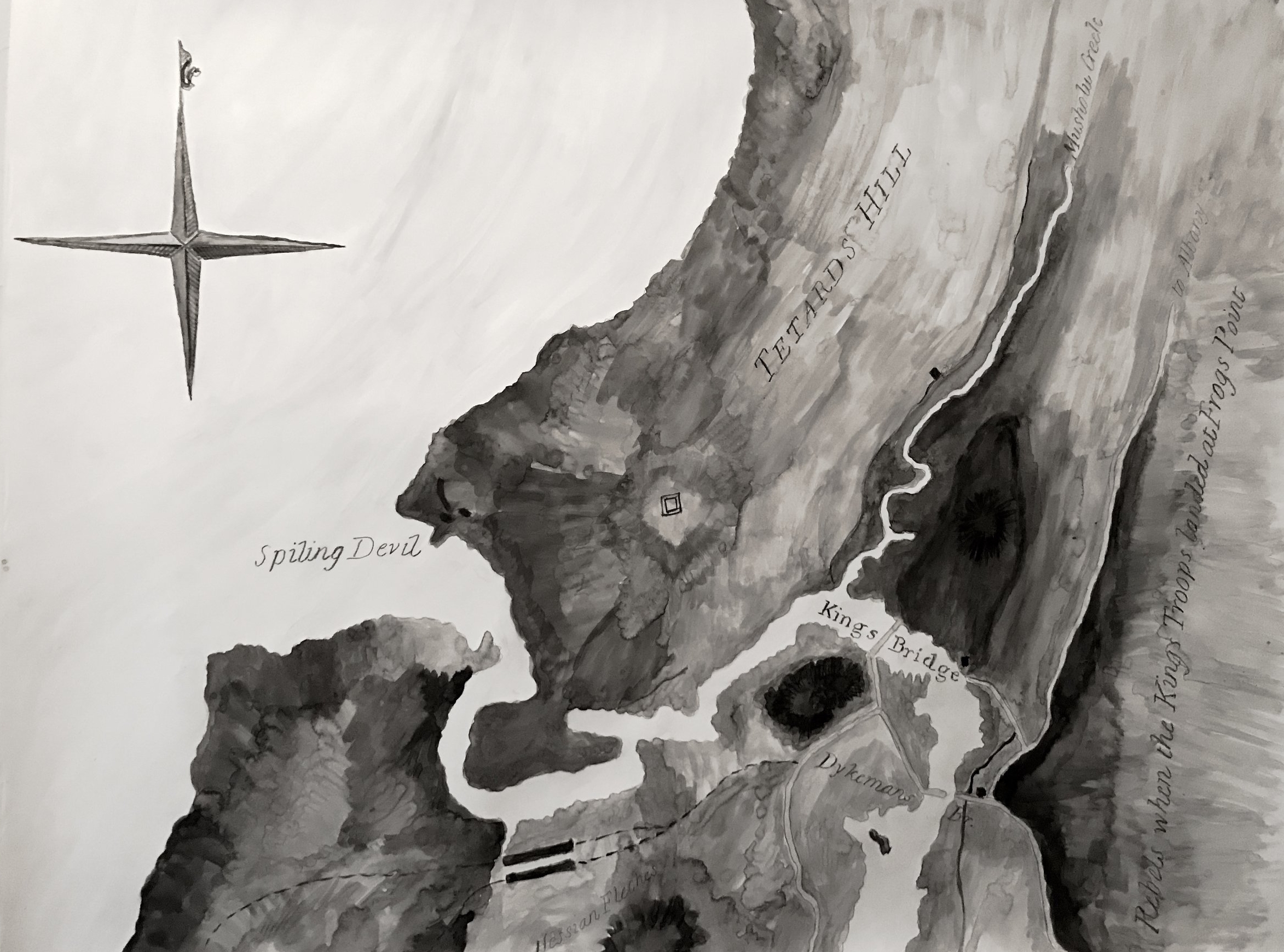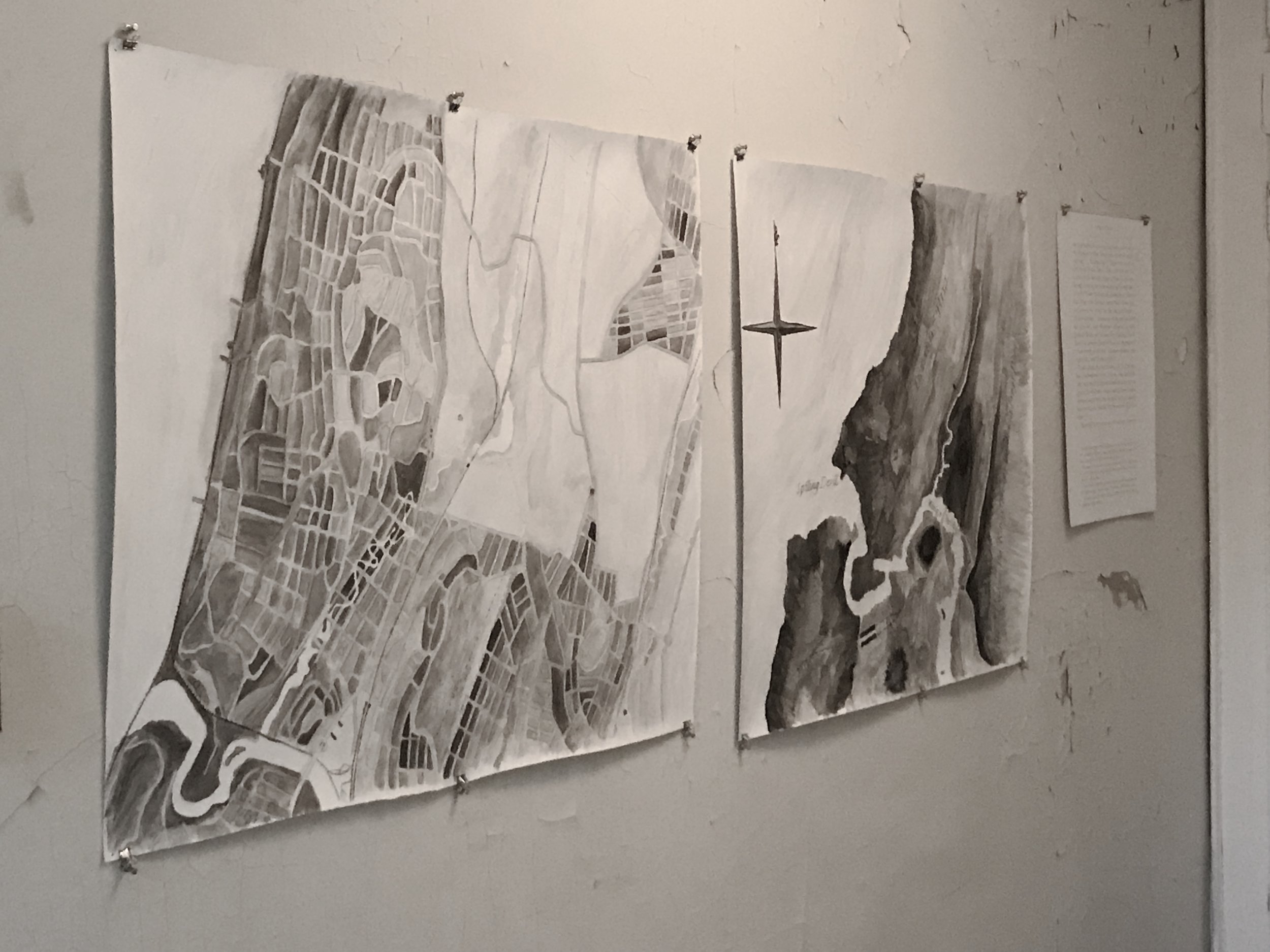 Work on Water Installation
Noland Park
Governors Island, NY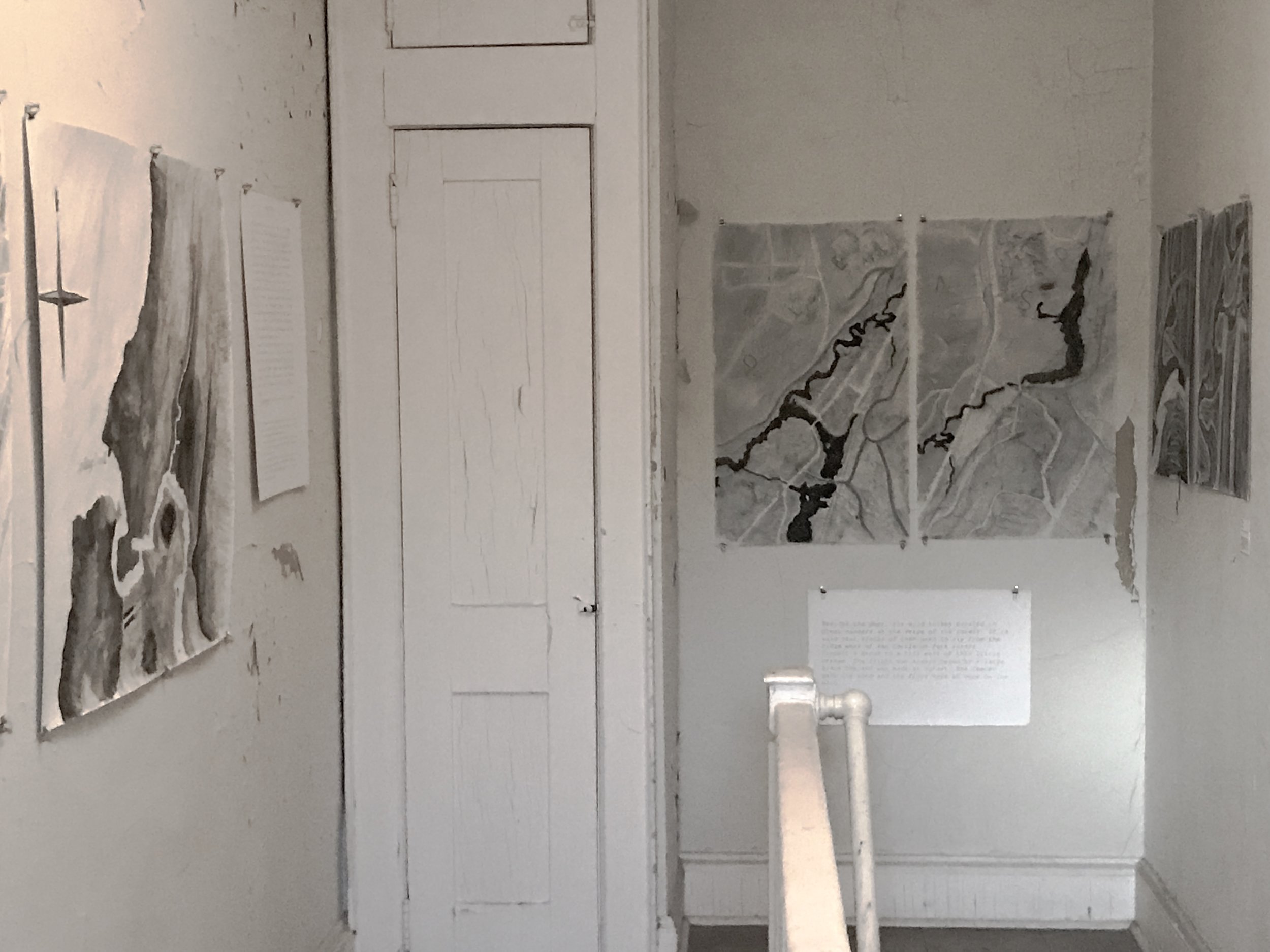 Work on Water Installation
Noland Park
Governors Island, NY